The following two tabs change content below.
Share the post "Winter Essentials-Without These Your Wardrobe Is Incomplete"
Winter is a time to flaunt your new wardrobe.With winter already here you might want to experiment with your looks.It's time to dress up in your favorite warm clothes.There are few things that should be in everyone's winter wardrobe you can't resist these winter essentials.These winter essentials are bound to give that complete winter look as you step out of your home.
Coats
Flaunt your coats with a pair of leggings and your favorite boots or flats.
Yellow Coat, Laced Leggings, Flats by Preeti Nirola
Scarves
The winter look is certainly incomplete without a lovely scarf you can experiment with their styles and prints this season.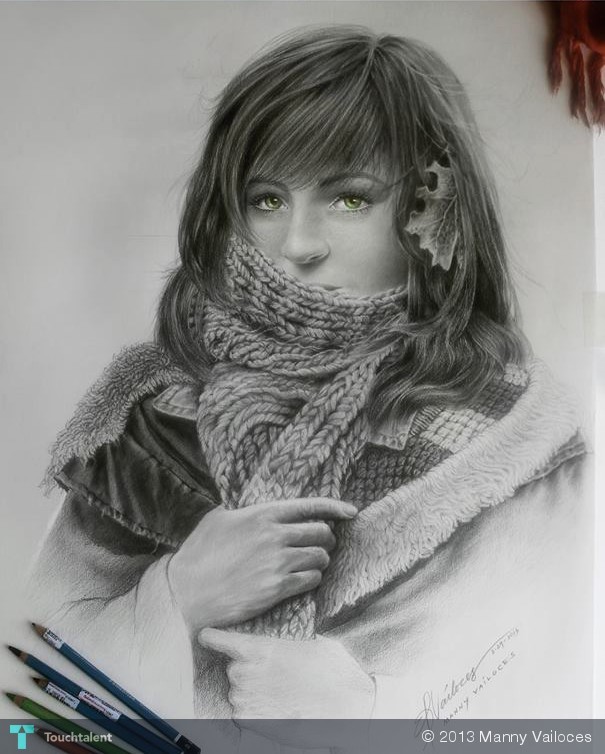 Leggings
They are a must have pair them with long coats, sweaters or cute dresses.
Every Time I Look At You My Heart Is Jumpin by Agnieszka Bugaj
Sweaters
They keep you warm they come in so many styles pair them with your jeans.
Pumps
For that rocking winter party you can't miss these pumps.
Jackets
Jackets specially leather ones will raise your style quotient.
Blazers
Perfect for a formal occasion get a smart blazer this season.
Gloves
Keep your hands warm with them try different colors and styles.
Boots
Absolutely essential for winters they add to the charm of every outfit you wear.
Tell us which are the ones you make every time?If you are an artist please share your art with us on the largest platform for creative people at Touchtalent
---
Touchtalent is the preferred platform for users in 192 countries to express themselves though creative images, texts, audios and videos. Start expressing yourself in more creative and personalised way