The following two tabs change content below.
Share the post "Top New Year Resolutions That We All Make And Break"
It's New year time the resolution time! Every year the days near the New Year we take out the time to reflect on our lives and find things that can make it better. We all think of so many things that we can change and make promising resolutions for the New Year. Most of us keep the promises for first few days after which they start fading and they disappear soon but that never stops us from planning new ones every year. Let's take a look at our favorite resolutions the ones we try to follow every year and fail each year.
Waking up early
"Morning is wonderful. Its only drawback is that it comes at such an inconvenient time of day."
― Glen Cook
Eat Healthy and become fitter
"A fit, healthy body—that is the best fashion statement"
― Jess C Scott
Save Money
"A Penny Saved is a Penny Earned"
― Benjamin Franklin
Time And Money by Ej Berin
Be Punctual
"Punctuality is the virtue of the bored."
― Evelyn Waugh
Stop Lying
"Lying, the telling of beautiful untrue things, is the proper aim of Art."
― Oscar Wilde
Pinocchio With A Smartphone by Edwin Vargas
Control anger
"Anger is a super weapon given by god…with a catch…the more you use it the less effective it becomes."
― Ketan R Shah
Quit Smoking
"Giving up smoking is the easiest thing in the world. I know because I've done it thousands of times."
― Mark Twain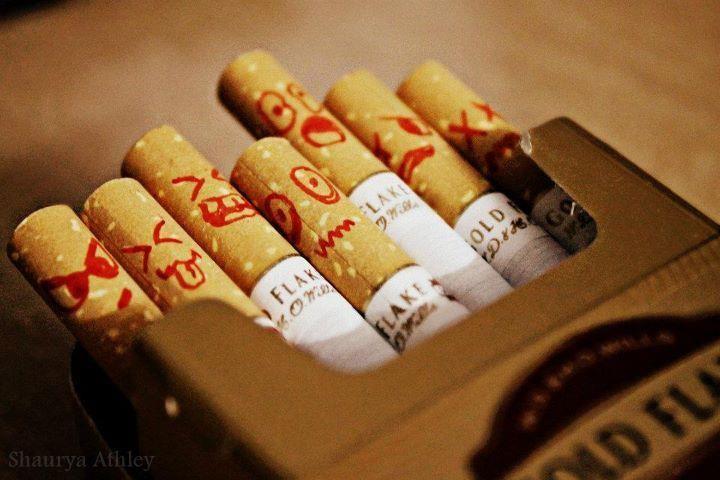 Follow traffic rules
Anyone driving slower than you is an idiot, and anyone going faster than you is a maniac.
Remember Birthdays
It is lovely, when I forget all birthdays, including my own, to find that somebody remembers me.
Ellen Glasgow
Tell us which are the ones you make every time?If you are an artist please share your art with us on the largest platform for creative people at Touchtalent
---
Touchtalent is the preferred platform for users in 192 countries to express themselves though creative images, texts, audios and videos. Start expressing yourself in more creative and personalised way