The following two tabs change content below.
What with the holidays coming, make up is something you can't absolutely ignore . Here are some tips to make sure you look good this holidays.
If you think that you don't want to go overboard with the make up for the season and want to look understated but pretty, I am sure this eye make up idea will do the trick. Make sure you add the right amount of eye shadow, eyeliner and kajal so that it doesn't end up looking weird or messy.
But for those of you who don't want to end just with eye make up, you have interesting hairdos to try as well. Like probably perming your hair for example, or curling them with a curling iron to get beautiful curls for the night.
And if you don't want to go overboard with the mascara and the eye shadows but you still want people to notice those pretty looking eyes of yours, then you better don't forget your eyelash curler and that favourite mascara. Use an eye-liner and draw dark long winged outline if want a little drama in your look.
And if going simple is so not your style, then be experimental, a little crazy in a fashionable way and be the centre of attraction and try something like this. You can use your eye-liner to draw those patterns or even stick on small bhindis to get the effect.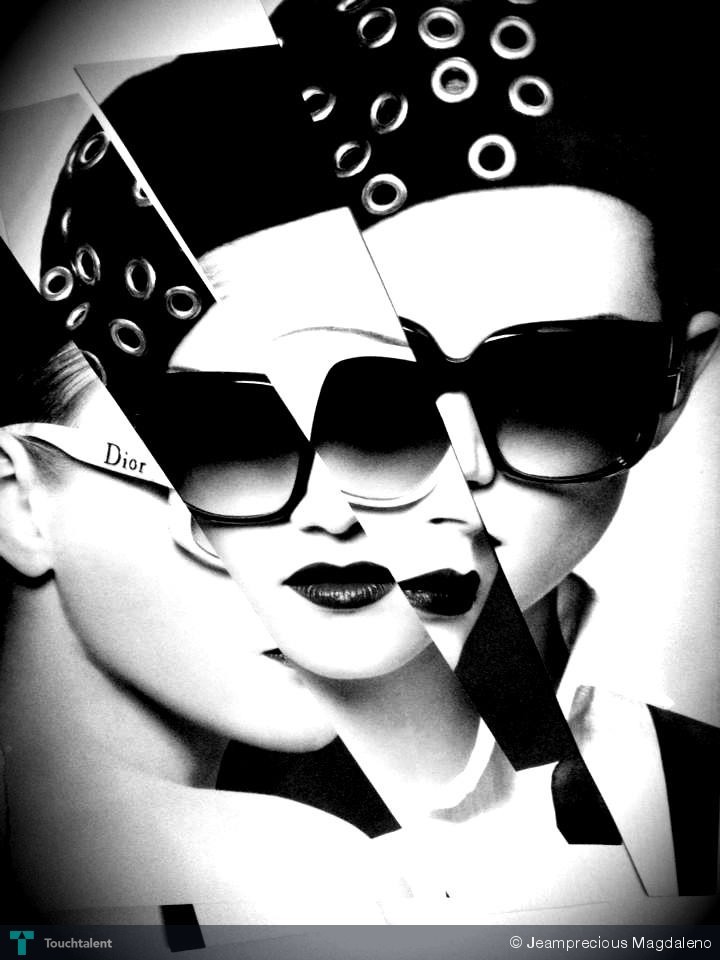 And for those of you, wild at heart, young in mind, carefree in spirit and you love those flowers in your hair, go ahead, think no more, put those flowers in you hair and dress it up!
Crimping your hair is another way to look different and stylish for that new year's party you are about to attend.
Or you could go all out with the make up, hair and the works, after all, new year's come only once a year! Happy New Year guys! Have a blessed and amazing one!
Tell us which are the ones you make every time?If you are an artist please share your art with us on the largest platform for creative people at Touchtalent
---
Touchtalent is the preferred platform for users in 192 countries to express themselves though creative images, texts, audios and videos. Start expressing yourself in more creative and personalised way