The following two tabs change content below.
Share the post "They Can't See You Sad- People Who Always Made Us Laugh"
They all believe in the saying 'laugh and the world laughs with you'.
These famous people have the power in them to make us laugh they have never failed to amuse us. They made us forget our sadness, pain, difficulties by making us laugh.
Charlie "You'll find that life is still worthwhile, if you just smile."
― Charles Chaplin by Wanda Spirit
Oliver Hardy: 'Didn't you once tell me that you had an uncle?'
Stan Laurel: 'Sure, I've got an uncle. Why?'
Oliver: 'Now we're getting somewhere. Is he living?'
Stanley: 'No. He fell through a trap door and broke his neck.'
Oliver: 'Was he building a house?'
Stanley: 'No, they were hanging him.'
From The Laurel-Hardy Murder Case (1930).

"If heaven was created only for the most stupid clown, then Mr Bean could have been the only righteous man on earth."
―Michael Bassey Johnson

"Cocaine is God's way of telling you you are making too much money."
― Robin Williams by Bryle Flores
If I'm not back in five minutes… just wait longer!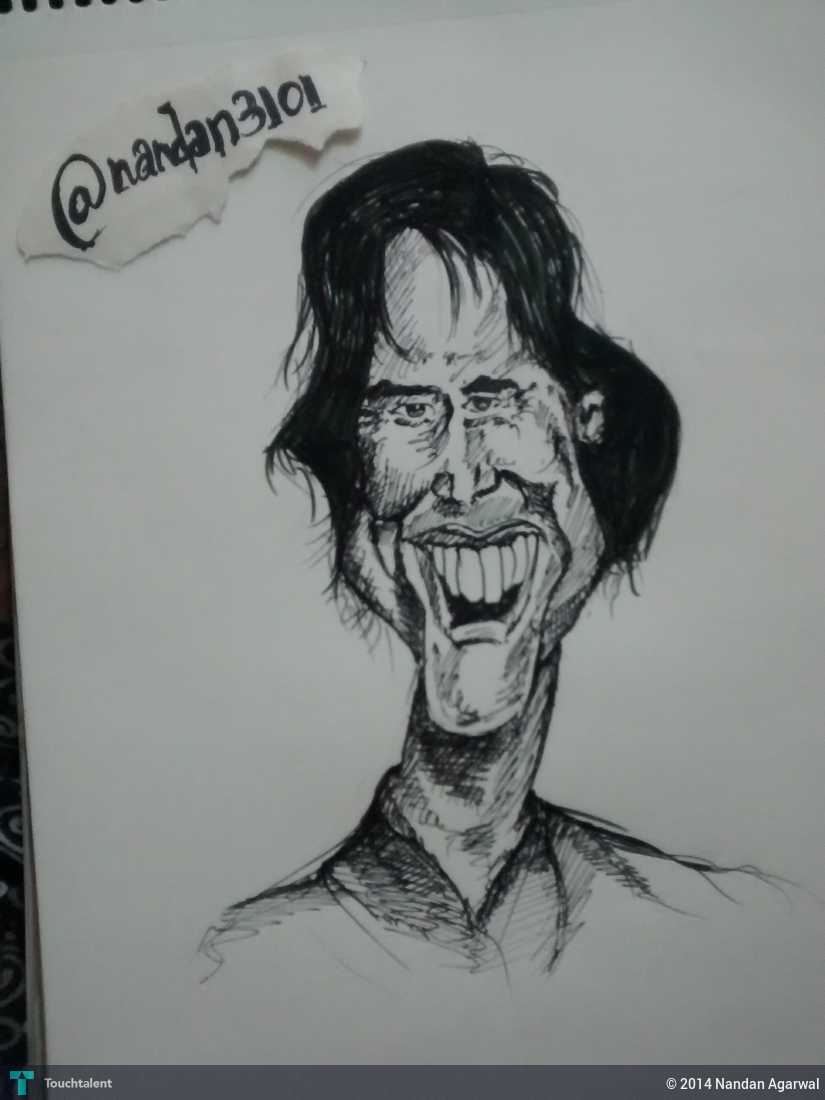 "We spend money that we do not have, on things we do not need, to impress people who do not care."
― Will Smith by Boris Borsic Art
Rachel: How long do cats live? Like assuming you don't throw 'em under a bus or something?
"My grandmother started walking five miles a day when she was sixty. She's ninety-seven now, and we don't know where the heck she is."
― Ellen DeGeneres by Alan Davis
"I can't run a company… I can't even run my own life!
Tell us which are the ones you make every time?If you are an artist please share your art with us on the largest platform for creative people at Touchtalent
---
Touchtalent is the preferred platform for users in 192 countries to express themselves though creative images, texts, audios and videos. Start expressing yourself in more creative and personalised way