The following two tabs change content below.
Why Bearded men are considered sexier by women? So in the quest to find the answer to this I asked a couple of my friends what they think and did quite some research online. And from what I found, bearded men, hands down, are considered and definitely sexier than their clean shaven counterparts. So here are some fun facts, just in case you didn't know.
Beards are manly, sexy, and a little badass. Remember Clint Eastwood from 'The Good, the Bad and the Ugly' ?!
Certain study shows bearded men as more masculine, healthy, and more likely to make good parents. Imagine that!
And there are those favorite superheroes of ours,who own the beard! Damn, imagine Thor without a beard, the world just doesn't seem right then.
This month is also known as 'No shave November', if you don't know yet what I am talking about, let me enlighten you. The goal of No- Shave November is to grow awareness by embracing our hair, which many cancer patients lose, and letting it grow wild and free. Donate the money you usually spend on shaving and grooming for a month to aid those cancer patients fighting the battle and raise awareness about it.
Beards have been around for as long as forever. From gurus, swamis in India, to our granddads , beards are everywhere.
Beards are sexy as hell,especially combined with long hair that has just a touch of grease. To be honest beards remind me of all things masculine and strong, even if the man wearing it is neither of those things
Past studies have also found that men with beards look tougher, more aggressive and masculine and would make better romantic partners, interesting!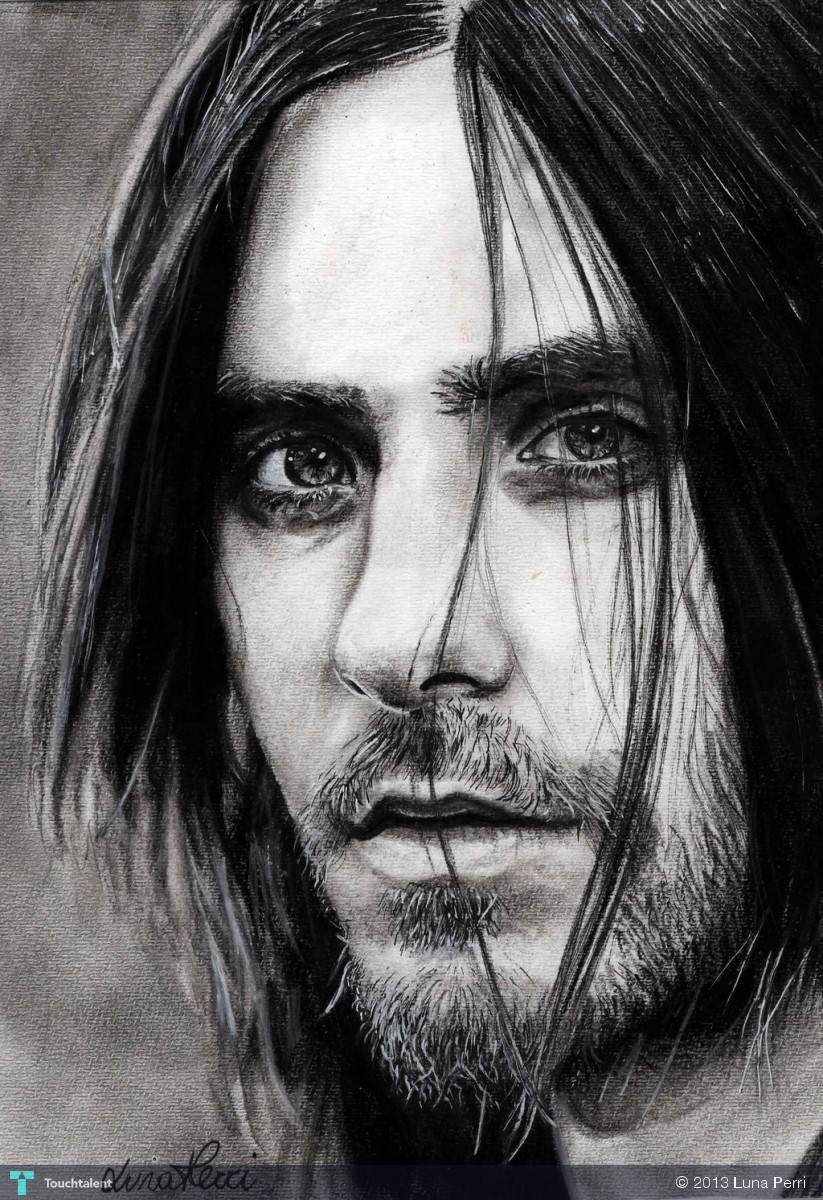 Jared Leto! Enough said. Amen
Certain research concluded that "women found the best looking men were in the 'heavy stubble' phase of the beard cycle", which is apparently- clean shaven, a 5-day 'light' stubble, a 10-day 'heavy' stubble, and a full beard."
Now I think you have a sense of validation for participating in "No Shave November." So go ahead, let those beards grow.
Tell us which are the ones you make every time ? If you are an artist please share your art with us on the largest platform for creative people at Touchtalent
---
Touchtalent is the preferred platform for users in 192 countries to express themselves though creative images, texts, audios and videos. Start expressing yourself in more creative and personalised way